This is a guest post by Liz Muirhead.  Liz likes to write  about women who could kill you with a variety of weapons and wiles.
A few weeks ago (on my 35th birthday, nonetheless), Josh posted a great blog post listing his top gang members, should he ever need a posse of fellow strongmen to help him in a late night suburban scuffle.
I loved the list, but there was one thing wrong with it, in my opinion: THEY WERE ALL MEN. Not that I don't love men, or think they can't be strong and intimidating, but let me tell you that women are just TOUGH. Put that biological toughness together with strength and mental acuity, and we are a force to be reckoned with.
So, in the rare instance that someone should encroach on my little square of suburbia, here's the girls I'd call to my aid:
Linda Hamilton as Sarah Connor in T2 – In preparing for Terminator 2, Linda Hamilton trained for a mere 16 weeks to develop the cut physique she sported in the movie. Let's face it, she may have killed a machine in Terminator 1, but in Terminator 2, she showed us that she WAS a machine.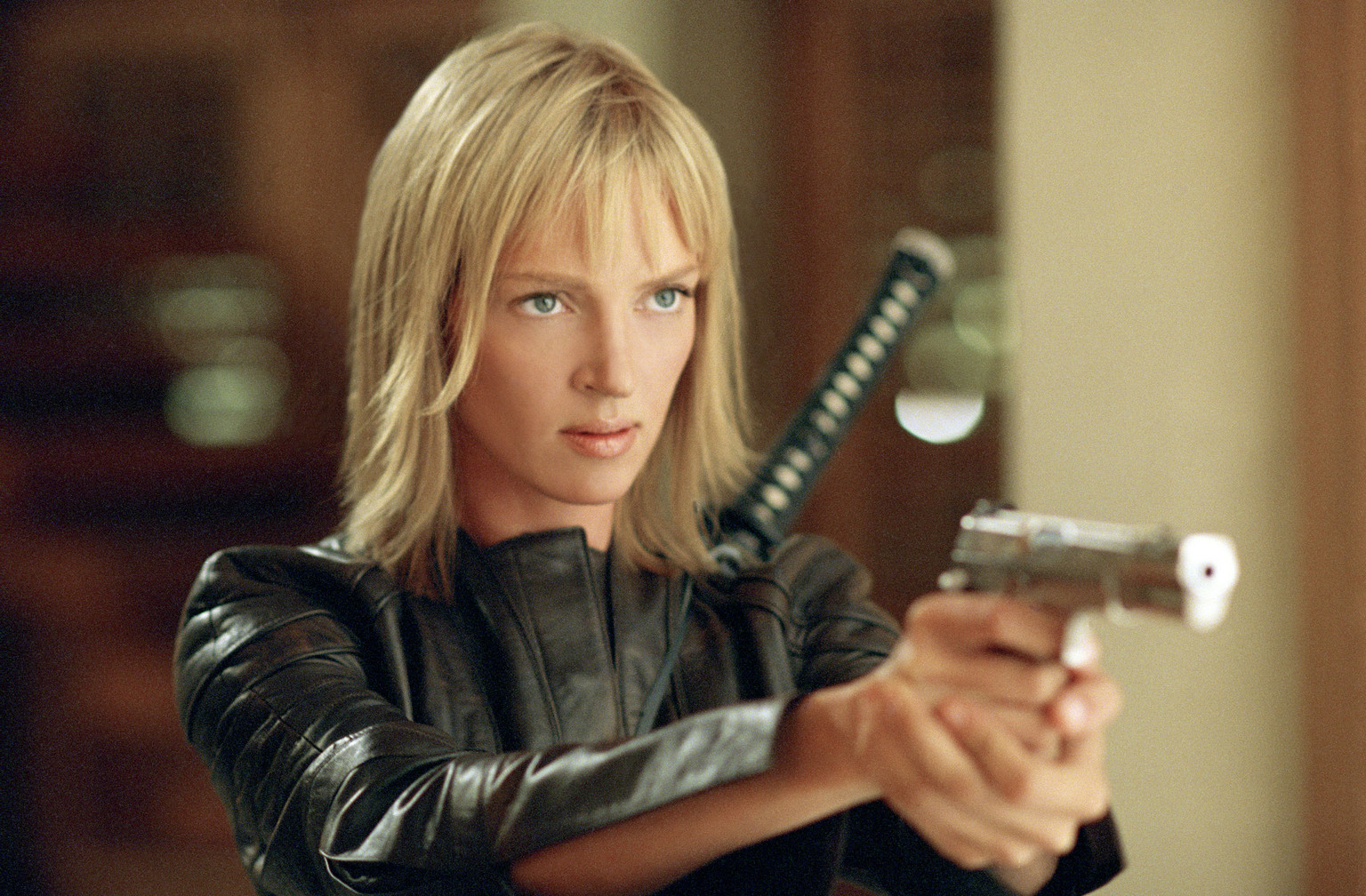 Uma Thurman in Kill Bill 1&2 – If you haven't seen this movie, I don't think you can truly appreciate how scary Uma Thurman can be. After all, any character that can punch her way out of a coffin buried underground is no one to be messed with. 'Nuff said.
Kate Beckinsale as Selene in Underworld – She's a deadly vampire who uses weapons ranging from medieval to modern, and whose superhuman abilities include incredible strength and leaping ability. In the movie, she sustains a shotgun blast to the abdomen, is thrown forcefully against stone walls without major damage, and eventually can even withstand direct sunlight.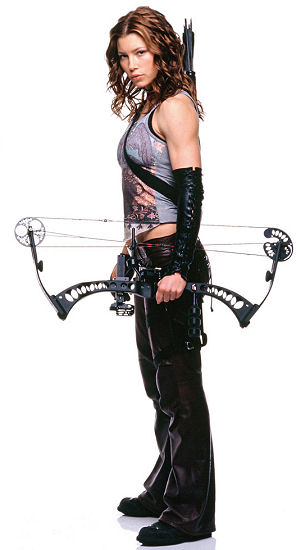 Jessica Biel as Abigail Whistler in Blade: Trinity – While it's difficult to hold your own on the big screen when paired with the brawn of Wesley Snipes, Jessica Biel went all out for her role. In truth, the third Blade movie wasn't nearly as good as the first two, but the addition of the tough Abigail was absolutely a bright spot.
Sigourney Weaver as Lt. Ellen Ripley in Aliens – Yes, she's great as the brainiac peace-loving scientist in that new Avatar movie, but I loved her best when she was single-handedly destroying a race of parasitic aliens. Ripley excelled not (just) because of brawn, but because of mental toughness that could withstand anything thrown her way. When she climbs into the cargo-loader suit at the end of the movie to battle the queen…well let's just say, she's awe-inspiring! It's female strength personified.
P.S. When I shared this post with my older sister (the person who really has my back whenever muscle is needed), she pointed out that Angelina Jolie's character from Wanted was the only person she'd add to my list. But I was determined to make it through my list of five without using Jolie, since she's had so many tough chick roles I can't pick just one. I suppose she can be the first tough chick in my sister's gang instead!
About the author:
Liz Muirhead is a full-time working mom to two great kids who blogs about health and fitness at Looking Good (for a mom). Liz trains with free weights and kettlebells, and hopes someday to achieve such prolific strength that she makes it on someone's gang list.
If you liked this post, please Subscribe To The RSS feed.
And if you liked the post, you'll love the newsletter.